Here you will discover a list of our e-commerce and web development services. Each is tailored to meet your needs in the different stages of growth.
We're passionate about our customers' projects and believe that there is no "one size fits all" solution in the web development world. For that reason, we urge you to get in contact with us so we can give you the best possible advice.
eCommerce
---
Are you overwhelmed by meeting your e-store goals? Rest up. You can leave the optimization to us. Our experienced team will increase conversions, revenue, customer satisfaction and decrease the money spent on driving traffic.
We do the following
Optimization
UX & Design
eCommerce web development services
Support & Maintenance
Web Development & Design
---
No need to worry about how fast tech is changing. We have your back! Our team loves web development and design innovation. Over the past 8+ years, our team has worked together to make web dreams come true. Share your vision with us and we'll make it happen.
We do the following
Web Design
Web Development Services

All industries: eCommerce, education, medical, etc
PrestaShop, Shopify, Magento
Drupal, WordPress and more…
Custom Software
---
Ready to delegate to technology? Want to uniquely connect with customers?
Our talented and experienced development team build e-commerce solutions that meet your custom business goals and needs. We use the latest technologies so your solutions would be ready for the future and scaling with the business.
We do the following
Custom integrations

Inventory management systems, shipping, payments, etc

Custom software

Software for internal use
Applications for unique customer experiences
Bespoke software development
Email Marketing
---
Email marketing is especially beneficial to eCommerce, education, and retail. This method more deeply connects you with your visitors to build an intimate connection. We're here to help you automate your email marketing and to capture more sales and leads.
We do the following
Email marketing analysis
Mailchimp Newsletter creation
Email marketing campaigns
Website Management
---
Keeping your website fresh while running a team can become too much. Our experienced team is here to support you on your journey.
We keep the technical side of your site running smoothly. We freshen up site content. And we optimize your site to achieve key performance goals. We make it easy for you!
We do the following
CMS Updates (Drupal, Magento, WordPress, etc)
Content management

Help with banners, tweaks, analytics, Google and Facebook Ads, etc
Site design updates

Provide technical support
Keep the online store safe and secure
Take backups
Clients who trust us
---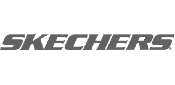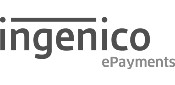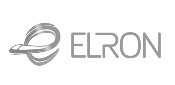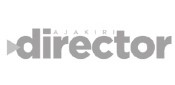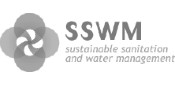 ...or talk?
---
US: (+1) 718 514-6868
Europe: (+372) 686-3330
Our offices
Tallinn, Estonia
Phone: +372 686 3330
hello [at] limegrow.com
Lootsi 11,
10151, Tallinn
Estonia
Curious about a European country called Estonia? Read here. 🙂